"Keeping it green" is the new black. Now that it's hot out you may find that you are naturally incorporating more green produce and products into your diet. Check out some of our favorite celebrity tips for keeping it green this summer.

5 Simple Steps Towards a Greener Pantry.
1. Clean- Out with the old and in with the Green. It's a great time to clean out your fridge and pantry to make more space for healthier foods. Wipe down surfaces and use baking soda to absorb any lingering odors. Erica Reid, author of The Thriving Child says, "Get familiar with non-toxic and eco-friendly cleaning lines to reduce toxin exposure in the kitchen: like- Honest Company, Seventh Generation, Ecover, Method, or Mrs. Meyers."
2. Spice it Up- Part of creating delicious meals is having a range of spices and herbs to choose from. Pick fresh herbs at your local farmer's market or grocery and use to season your dishes. Whatever you don't use, dry out and save in a glass container for later. Spices tend to go stale after a few months so the key is purchasing in small amounts so you maintain the freshness and save a buck while you're at it.
3. Get your Greens- Yes, to be more green you have to eat more greens. Embrace all the upward reaching leafy greens that are available. Greens provide an abundance of calcium and loads of antioxidants, help to keep the blood sugar stable, regulate the bowels, and balance out cravings. Try them raw in salads- arugula, mache, mesclun mix, mizuna, or cooked- Mustards, collards, kale, swiss chard, broccoli rabe. There's a whole world of greens out there just waiting for you to explore.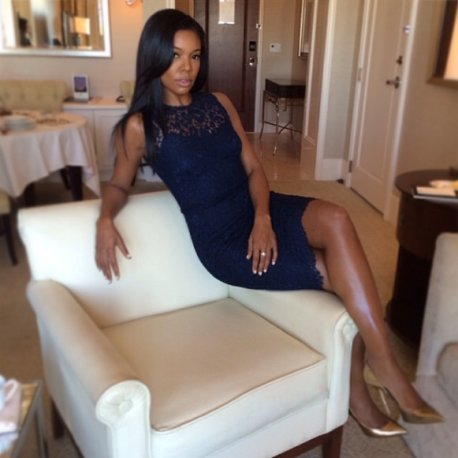 Our girl, actress Gabrielle Union who's a recent green juice advocate went from eating overcooked collard greens to juicing her greens for optional health and ultimate freshness!
Gabby's Greens recipe
1 red beet
1 green apple
2 cups kale
1⁄2 lemon
1 inch piece of ginger
Run these ingredients through a juicer and enjoy.
4. Keep it fresh- I mean two things here: 1. eat the fresh seasonal foods that are available, and 2. introduce new and exciting dishes, and methods of preparation to your culinary repertoire. It gets boring eating the same old thing, prepared the same old way all the time. With the changing season try incorporating some new techniques and recipes that will inspire you to eat healthy and celebrate this new shift.
Check out fashion authority June Ambrose's Kale & Brussels Sprouts Salad. Brussels Sprouts and kale have anti-inflammatory, antioxidant, and detoxification properties. It only takes 100 calories of kale to provide over 350 milligrams of omega-3 fatty acid (alpha-linolenic acid, or ALA). So a little goes a long way.
1/4 cup fresh lemon juice
2 tablespoons Dijon mustard
1 tablespoon minced shallot
1 small garlic clove, finely grated
1/4 teaspoon kosher salt plus more for seasoning
Freshly ground black pepper
2 large bunches of Tuscan kale (about 1 1/2 lb. total), center stem discarded, leaves thinly sliced
12 ounces brussels sprouts, trimmed, finely grated or shredded with a knife
1/2 cup extra-virgin olive oil, divided
1/3 cup almonds with skins, coarsely chopped
Take the lemon juice, dijon, garlic and shallot, and part of the olive oil, sea salt and pepper and wisk until blended evenly or blend on high speed until emulsified.
Toss the remainder of the ingredients: kale, brussels sprouts, almonds in a mixing bowl. Then add the remainder of olive oil and toss. Add the dressing and toss when ready to serve.
5. Pack a Mobile Pantry- It can be challenging to eat well when you are constantly on the go. Places that serve healthy lunches and snacks are scarce compared to the plethora of fast food joints out there. One way to set yourself up for success is to pack a mobile pantry. Pack a selection of easily transportable foods that you can munch on throughout the day when you find yourself hungry. This will help keep you away from the vending machines, delis, and help to regulate cravings. Pack fruit, protein bars, nuts, seeds, crackers, a dip with sliced veggies.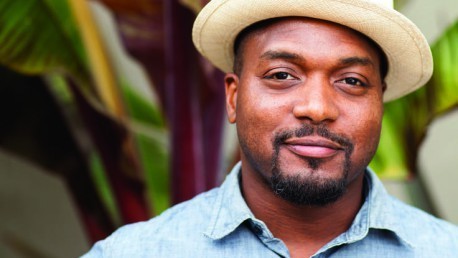 Chef Bryant Terry, food activist and author of Afro- Vegan says "I keep coconut water in the fridge. Coconut water is one of my essential ingredients, especially during the summer when I'm really trying to stay hydrated. I also pack snacks for my daughter including rice crackers and nuts or granola."
This article first ran on Huffington Post Black Voices
Shop the Story